Quick-attach Sweeper BroomKQB1200
UP TO 5 TIMES AS FAST AS MANUAL SWEEP-UP
No need to change attachment
Clean sweep in one pass
Compatible with all common rigid log grabs and pallet tines
Save time and money when clearing debris on hard surfaces with the Klou KQB1200 Quick-Attach Brush. It has up to twice as many bristle rows as any competing product, providing a clean sweep in a single pass. It is compatible with Klou log grabs, most common rigid-mount excavator log grabs and also with pallet tines. This robust brush will sweep up all common yard and site rubbish, including:
Wood chippings
Brash
Small branches
Hedge clippings
Mud
General industrial debris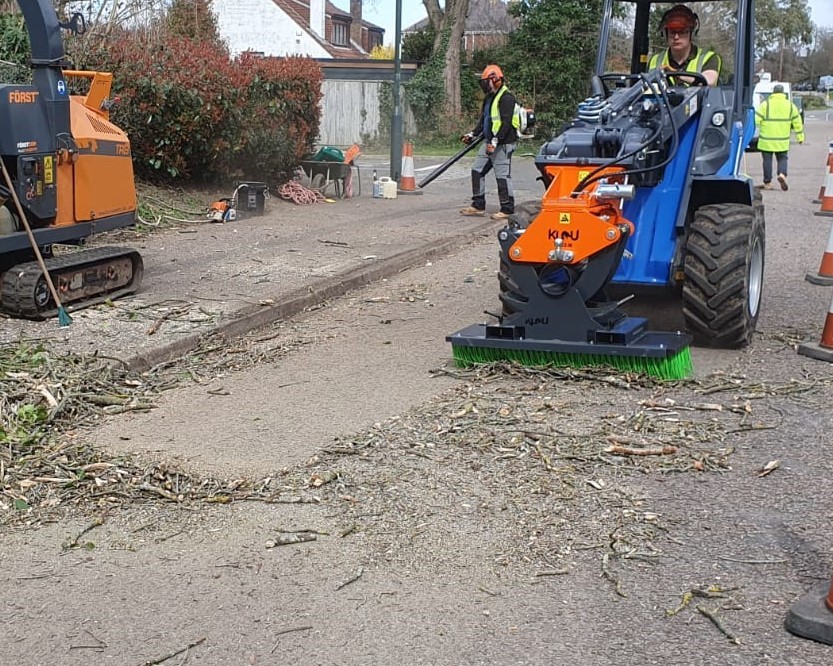 Specifications
Overall width
1230mm
Overall length
490mm
Overall height
655mm
Effective width
1200mm
Effective bristle depth
400mm
Bristle length
200mm
No. of bristle rows
20
Weight
90kg
Replaceable brush module?
Yes
Download .pdf Document
Click on the button below to download the full .pdf document.